Aladdin and lights
08/02/09 16:58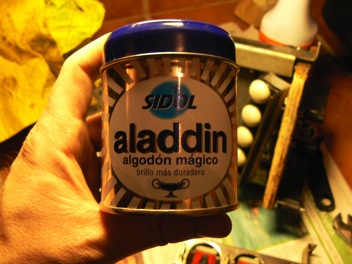 Just as the can says "Magic Cotton". I don't want to know what evil chemicals are in this little tin but it does wonders to clean 17 years of bar smoke and grime of the metal parts. As I'm waiting for the paint to dry I decided to start replacing one of the many 100's of globes.
A quick look behind the back glass revealed a shite load of globes to change.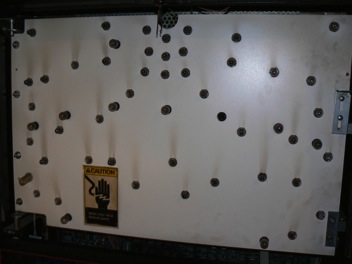 Here we go. Much better. Still need to locate some of the bigger globes. Some sod scratched his name in the picture so I need to locate the artwork and possibly change it.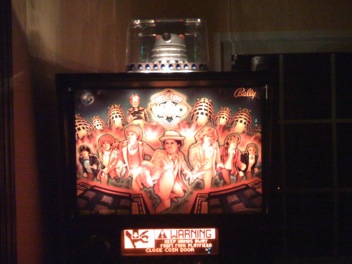 I have fully stripped down the Time Expander and cleaned it. Two of the optos were failing on the startup test and I'm hoping it was only dirt. My rubbers also arrived but I'm going to wait to change them as I don't want to have to many things dismantled at the same time.