Crop circles on my balls?
27/08/09 00:01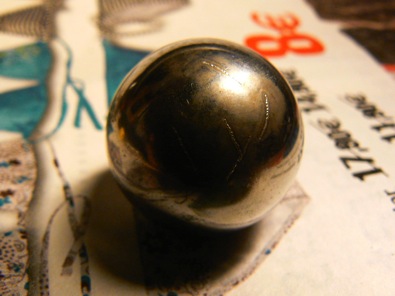 Well, this is quiet strange indeed. These are brand new balls and I've only been playing for a short time and look at the markings? Not sure where the hell they come from? I've checked most of the play field for sharp edges but can't find anything? I'm sure I'll suss it.
I also got nearly all of the lights working. In the end I had to remove circuit boards and re-solder pins. Reminds me of my first year in high school.
Before I purchased this pinball I had no idea how to repair it. Not a bad job eh?